Do you plan to invest in a new automobile? Or do you already have a car or a motorcycle? Then, you must be enjoying the convenience and thrill of a having a personal vehicle. But you have to also keep in mind that there are several kinds of risks involved when you have an automobile. You have to think of a way in which you can compensate for the losses you could face because of having a car or a motorcycle. You should opt for an auto insurance immediately. We, at Cowan Insurance, can be the right choice for you. We are an experienced and established company which has been in this field since 1972. We bring you a wide range of insurance programs that covers all the potential losses and challenges you could face. Right from home, business, to auto insurance, we have all kinds of insurance policies that you need. With our quality coverage and affordable premiums, we have become one of the preferred companies among everyone for insurance requirements. So, if you belong to areas such as Long Beach CA, Anaheim, Downey CA, Westminster CA, La Palma CA, or Cerritos CA, then you can opt for us.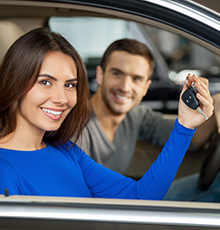 Here, we have put together a few amazing benefits of having an auto insurance program. Take a look. 
There are various reasons for which your automobile might wear out. Due to prolonged usage, sometimes car parts might break down or need replacement. These cost a substantial amount and in order to meet these needs, an insurance policy can be useful for you.
Accidents are common when it comes to your automobiles. These not just cause damage to your automobiles but can also lead to medical expenses as it can lead to injuries. All these sudden expenses can be easily covered by your auto insurance.
So, if you are thinking of choosing our policies, then contact us now.