Do you have a personal automobile? Everyone these days need a personal car, motorcycle, or even a boat either for personal use or even for business purposes. It is far more convenient, rather than depending on public modes of transport. But at the same time, you have to make sure that you are aware of the different kinds of risks and challenges that you are likely to face because of your automobile. And in all likelihood, all these risks are going to be monetary in nature. If you want to keep yourselves safe from such losses, all you have to do is invest in a good quality auto insurance. We, at Cowan Insurance, can be the right choice for you. We are an established and experienced company which has been in this field for over 40 years. We can help you with a wide range of insurance programs, right from home, business, to even automobiles. We are known for our personalized services and 24-hour claims support. So, if you belong to areas such as Anaheim, Lakewood, CA, Seal Beach, CA, Westminster, CA, Huntington Beach, or Downey, CA, then you can choose us.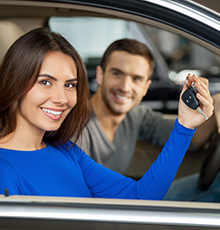 Here, we have put together a few important things to know about your auto insurance policy. Take a look. 
You have to first get all details about the coverage benefits you will be enjoying for your automobile insurance. You need to ensure that the policy will protect your from the potential losses that you could face for your personal automobile.
Another thing that you should have knowledge about it is the premiums you have to pay for the insurance. You have to keep in mind that this payment has to be done every month so it should be feasible for your pockets. That is why you should know about it beforehand.
So, if you are interested in hiring us, then quickly contact us today.