Are you planning to buy a new car? Technology is constantly improving and every year, we see a new range of cars that simply steal your heart away. But you also have to consider the risks and challenges that will come with this new car. There are various kinds of monetary losses that you might face because of your car. That is why it is wise to invest in a car insurance policy. We, at Cowan Insurance, can be the right choice for you.  We are one of the most established and reliable companies with more than 40 years in this business. We bring you a wide variety of insurance policies, starting from home, renters, and automobile to even business insurance policies. We are known for our highly personalized services, 24/7 claim support, and frequent discounts. So, if you belong to areas such as Cerritos, CA, Westminster, CA, Hawaiian Gardens, Artesia, Anaheim,  or Signal Hill, CA,  then you can opt for us.
Here, we have put together a few reasons why you should invest in a car insurance policy. Take a look.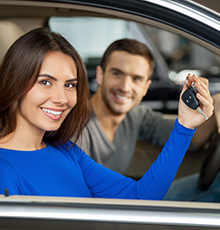 One of the primary reasons why you need a car insurance policy will be the frequent car repair expenses. After a few years, you will notice that you have to take your car for frequent repairs because of daily wear and tear. Such expenses can be difficult to bear with your savings alone. Car insurance can prove to be extremely useful.
Accidents will be common if you have a car. You must know that you have to make medical bill payments and liability payments if you or others have been injured in this incident. Instead of spending money on these unnecessary expenses, you can save this by investing in a good car insurance policy that will cover these for you.
So, if you are willing to choose our insurance programs, contact us today.