Purchasing insurance for your home can be overwhelming. The numerous conditions, coverages, endorsements can cause confusion in anyone's head. We, at Cowan Insurance, go the extra mile to make sure you get the right policy at the best price as we know your home is your safe haven. Being a locally owned and operated company, we are well aware of the types of natural and man-made threats your house can be a victim of, so, we offer you the best home insurance. Cowan Insurance has steadily built a reputation of providing approved policies from Mercury Insurance and other states department insurance companies. When it comes to your home we understand your need for high-quality coverage at an affordable price. People residing in Buena Park CA, Downey CA, Huntington Beach, Lakewood CA, Long Beach CA, and Westminster CA?come to us for our quality policies and unmatched services.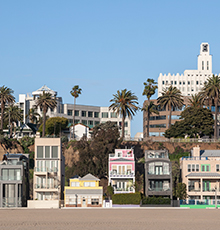 Below we have mentioned 2 factors to keep in mind before purchasing home insurance. Take a look. 
You should always investigate the company you are interested in. How long they have been in the business? What is their financial strength? Reviews on the internet can be of great help to get a picture of the company. You should go through the negative comments to understand where the companies' service is lacking. Talk to different people and learn about their experience of working with the company 
Choose the Right Coverage

 
To get the maximum benefit it is important to choose a policy that gives you sufficient coverage on the basis of the assessed value of your belongings. Other than compensating you for the loss in your house your policy should also cover you for the further need to repair or renovate. In other words, it should also cover post-accident recoveries. If you think you will save on the premiums by choosing a policy with lower coverage, in the long run, you are underinsuring your property. 
Now that you know what to keep in mind, you can contact us for a comprehensive insurance policy.