A lot of research, planning, and saving goes behind buying a house. So, when you buy your own home you want to do everything to safeguard it. The best option is to get home insurance. Cowan Insurance is an insurance company that has been supplying affordable insurance policies for the past 40 years. To be able to bring to you the best policy we may have to ask you some personal questions but we maintain absolute privacy. Being a local, independent insurance agency, we can bring to you diverse policies with great coverage all at competitive prices. Our agents are trained to determine the right value of insurance for your home as well as your belongings. Whether it is a trendy loft, a suburban oasis, a city townhouse or a vacation home, our partnership with leading insurance carriers helps us customize a policy as per your specific requirements.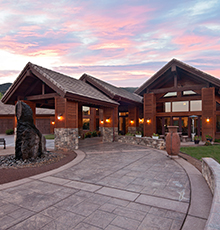 Below we have mentioned 3 chief reasons why home insurance is a must for all homeowners. Take a look.
It does not just protect your home
A comprehensive homeowners' insurance policy not just covers your house but also the components like your garage, deck, or even your fence. And, if you choose the add-on option, it will even cover your furniture, electronics, and other important home appliances.
Replacement for your loss
Apart from financial security, getting insurance can give you the advantage of replacing your insured belongings. Whether you want the equivalent amount for your loss or the same product replaced, will depend on you.
It protects you from lawsuits
Your home insurance can also protect you from property-related lawsuits. Depending on the type of policy you choose, it can cover any medical expenses of a guest injured in your house or it can also cover the costs of accidental damage to neighbor's property caused by fire.
So, if you are looking for insurance for your home in the regions of Downey CA, Anaheim, Signal Hill CA, Westminster CA, Lakewood CA, and Buena Park CA, you can contact us.