Are you planning to invest in real estate? Or do you really need a house for shelter? No matter what it is that is making you purchase a house, you should be first aware of the several risks and challenges that could come your way as a home owner. During a natural disaster, you might face severe damages to your house for which you will have to be a hefty restoration cost. Given the rate of increased criminals and burglars out there, a lot of your valuables could be stolen or damaged, including expensive jewelry, clothing, and cash. All these losses are going to make a monitoring set back in your life. If you truly want to purchase a house and yet stay away from such losses, you must also invest in a good home insurance protection. We, at Cowan Insurance, can be the right choice for you. We are an established and reliable company which can provide you with a wide range of insurance programs, right from home, automobile, and business insurance. We are known for our 24/7 claims support along with our utmost dedication towards all our clients. So, if you belong to areas such as, La Palma, CA, Long Beach, CA, Downey, CA, Huntington Beach, Lakewood, CA, or Signal Hill, CA, then you can opt for us.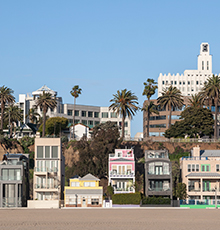 Your, we have put together a few things to check about your home insurance policy before taking a decision. Take a look. 
One of the first and foremost things returning to check about the insurance policy is their coverage details. You have to make sure that the insurance is going to be beneficial for you. Otherwise, there is no point in making this kind of an investment. 
Next, you must make sure the rate of premiums offered by the company are reasonable for you. You should take notes in advance and match it with your budget or even compare it with others before taking a decision. This will help you understand which one is the most affordable choice of all.
So, if you are thinking of getting our insurance protection, contact us today.