You must assess the area in which your house is situated. You need to know how vulnerable your home is to danger. If you live in a secure location that is not prone to numerous natural disasters, you may be able to get by with a minimal plan. If you live in a location where earthquakes or floods are common, you should purchase the finest house insurance plan that includes additional coverage. Let us see some factors that can assist you in selecting the appropriate coverage for your needs.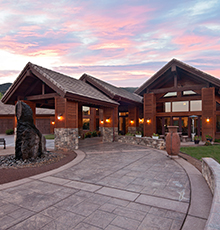 The amount insured must be accurate 
?Make certain that your best home insurance coverage also covers the components of your home. The finest home insurance policy will cover your entire home.? 
Based on Your Specific Requirements 
Home insurance is required based on your specific requirements. The home insurance provider will also have some exclusions on what they cover, so you must first assess your insurance needs before selecting the finest home insurance policy. 
It's not all about the hefty price tag 
With so many plans on the market, and so many stipulations in each of them, determining which one is best for you can be a difficult endeavor. To make your buying decision, look for the company's greatest house insurance coverage and claim settlement ratio, among other things. 
Your home insurance policy should be tailored to your lifestyle 
Your insurance home plan could not be what your neighbor or friend would consider ideal for them. This is because everyone's preferences vary, so what works for you could not work for someone else. 
Cowan Insurance can explain any additional coverage you might need and present you with coverage options, like liability, so you can choose the best home business insurance for you and your clients. Huntington Beach, Seal Beach, CA, Cerritos, CA, Westminster, CA, La Palma, CA, and Buena Park, CA surrounding areas can contact us now.