Life is never completely free from all sorts of risks and dangers. There are various types of challenges that you are bound to face in life but even if you have the mental strength to endure everything that is happening with you, you might not have the financial strength to deal with such issues. You need to arrange for a good compensation plan which will cover all such losses. We, at Cowan Insurance, can be the right solution for you. We are an experienced and reputed company that offers you several comprehensive policies from Mercury Insurance and others approved by the Department of Insurance in California. We have been established in 1972 which means we have substantial experience in this field. We are a licensed company so you can rely on our insurance coverage. Right from home to auto and business, we have coverage for all aspects of your life. If you are from areas like Anaheim, Cerritos CA, Downey CA, Huntington Beach, Lakewood CA, or Long Beach CA, then you can seek protection from our policies.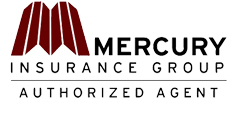 Here, we have put together a few major types of Mercury Insurance you must invest in. Take a look.
If you have a house, you will definitely be aware of the severe challenges you could face. You could bear losses due to a natural disaster, thefts or burglaries, and even be subject to liability payments if someone else gets injured in your house. Therefore, it is better to seek insurance protection immediately.
Another very important asset you own is your personal automobile which could also lead to substantial losses due to car or motorcycle breakdowns over prolonged usage or accidents which not just damage the auto parts and require repair or replacement but might also lead to medical bills if you are injured while driving the automobile.
So, if you want to opt for these or other kinds of insurances from us, then contact us today.