Are you thinking of investing in a new car? Every car enthusiast dreams of owning that special car which they have always craved for. And one day, that dream does come true. But imagine if the car meets with an accident only after a short while. It is, indeed, unfortunate. Or suppose you have a motorcycle that you have purchased after months of savings. Then, the motorcycle suddenly breaks down on the road. It will incur a huge repair cost. But does that mean you will stop buying a new vehicle? Personal vehicles are not just one's passion but are highly necessary. The ideal solution for you is to purchase auto insurance. We, at Cowan Insurance, can bring you the perfect insurance policy for all kinds of vehicles, right from the motorcycle, classic cars, to RVs, ATVs, and even boats. We are one of the greatest policy providers of Mercury Insurance and have been catering to our clients in areas like Huntington Beach, La Palma CA, Lakewood CA, Long Beach CA, Signal Hill CA, or Westminster CA since 1972. We are a full-service independent insurance agency so you can expect a variety of options from us.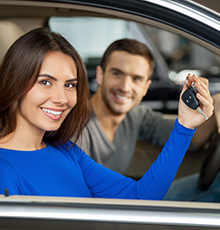 Here we have 2 crucial questions you might have about your auto insurance policy. Take a look. 
What kinds of risks and challenges are covered in it?

 
The most important question is what kind of coverage you will be getting from the insurance policy because you are investing in the insurance for the maximum protection of your vehicle against the risks it can be exposed to on the road.  
How much premium do I have to pay?

 
In order to get the coverage, you will need to make minimum premium payments every month. So, you might want to know the premium rate to understand if you can afford this or not.  
After your queries are solved, if you think we can be the right choice for you, then you should get in touch with us today.