Do you want to buy a new car? There are many kinds of new models available in the market these days. But before you pick your perfect car, you have to ensure that you are aware of the risks and challenges you're likely to face because of owning this car. Since most of these challenges are monetary in nature, you should keep compensation ready for such losses. That is why you need a good car insurance policy. We, at Cowan Insurance, can be the right choice for you. We are one of the most established and reliable companies which have been in this business since 1972. We can provide you with a wide range of insurance policies, starting from home, rentals, and auto insurance to even commercial insurance programs. We are also an independent insurance agency which means you can get multiple carrier options from us. We are known for our 24/7 claims support and affordable premiums. So, if you are from Huntington Beach, Long Beach, CA, Westminster, CA, Anaheim, Cerritos, CA, Or Downey, CA, then you can opt for us.
Here, we have put together a few reasons why car insurance is important. Take a look.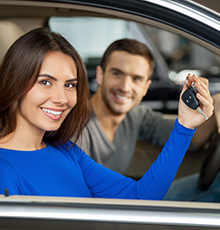 You should understand that a substantial amount of money will be lost for your auto repairs after a certain point in time. Due to regular wear and tear, it is quite evident that your automobile will also need repairing quite frequently after a couple of years. These repair costs when accumulated together can be a lot to bear with your savings alone. That is why insurance is necessary.
Along with your auto body damage, accidents can lead to injuries as well. If you have been injured in the incident, you will have to pay for medical bills. And if others have been injured, you will be held responsible and might need to make liability payments. Such accident expenses can be avoided when you have insurance protection.
So, if you are thinking of choosing us, contact us today.