Do you have a business? Along with having a commercial space, you will also require certain business automobiles to run your business smoothly. There are so many errands that you will need a commercial car for. But at the end of the day, you must not forget that these are also vehicles which might cause you various kinds of losses. For instance if there is an accident, you will have to pay for auto body repairs along with medical bills if other people have been injured as well as liability payments. And in general too, after regular wear and tear, you will have to pay for the auto body damages. Hence, it is better if you go for commercial auto insurance policy while starting your business. We, at Cowan Insurance, can be the right choice for you. We are an established and reliable company which has been in this field since 1972. We can provide you with a wide range of insurance programs, right from home, business, to even auto insurance. So, if you are from Cerritos, CA, Long Beach, CA, Bellflower, CA, Downey, CA, Artesia, or Huntington Beach, then you can rely on us.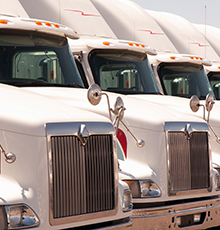 Here, we have put together a few things to check about the company offering you commercial auto insurance. Take a look. 
Independent insurance agency
If you can get an independent insurance agency, you will get multiple carrier options. This will allow you to find a particular policy which will be according to your specific requirements as well as set budget. That is why you must check if the company is an independent one before taking a decision.
You never know when you might require this kind of an insurance help. It is better if you can get the claim supports 24/7. That is why you must check this before making a choice. It is highly convenient to get a company which can help you with the claims at anytime of the day.
So, if you are interested in choosing us, contact us today.