Are you running a business of your own? Then, you must need some commercial fleet too. For carrying goods or picking and dropping employees, you will need a good number of automobiles for your business. Even though their purpose is commercial, the same risks will apply to those as your personal vehicles. You need to arrange for the same compensation if you want to get rid of these losses. What you need this time is commercial auto insurance. We, at Cowan Insurance, can be the right choice for you. We are an established and reliable company that has been in this field since 1972. We can bring you a wide range of insurance programs, right from home, automobiles, to even business insurance. We are known for being an independent insurance agency which will help you get multiple carriers to choose from and our quality coverage solutions. So, if you are from So, if you are from Long Beach, CA, Downey, CA, Buena Park, CA, Huntington Beach, Westminster, CA, or Bellflower, CA, then you can opt for us.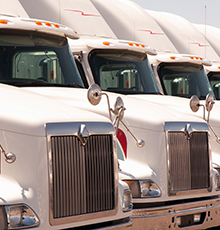 Here, we have put together a few crucial questions to ask a company offering commercial auto insurance. Take a look.
How long have you been in this business?
When it comes to any kind of insurance for your business, you should not take any risk. You must choose an experienced company for the policies. This means credibility and that you can rely on them because they have managed to be in this field for a long time. Therefore, enquire about the number of years the company has been in this business.
How much do you charge for the premiums?
Nothing in this world is absolutely free. You have to pay a price for insurance protection too. It is better if it is within your set budget. That is why you should try and quotes from them in advance and if needed also compare them with the others and make a decision.
So, if you want to opt for our insurance coverage, then you must choose us today.