There are several reasons why life is considered to be unpredictable. Several kinds of threats and challenges can affect you in life for which you need to seek appropriate measures. One of the greatest protections that you need is financial security against all kinds of losses. That is why insurance is a must these days. You need to look for a company which can offer you comprehensive insurance policies. We, at Cowan Insurance, are a reputed insurance agency known for a wide variety of insurance programs. Having been established in 1972, we have more than 40 years of experience which will enable you to provide you with the right guidance for your needs. So, if you are in areas such as Hawaiian Gardens, Huntington Beach, La Palma CA, Lakewood CA, Long Beach CA, or Signal Hill CA, you can rely on us.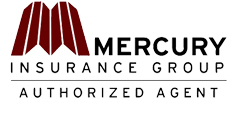 Here, we have put together a few major kinds of insurance policies that are necessary for you. Take a look.
Home Insurance
If you have a house, then you will need to protect the house from all kinds of natural calamities or loss due to things getting stolen from your house. This can be compensated if you have a home insurance program.
Auto Insurance
The next most important asset for you would be your automobiles. You need to protect your cars and motorcycles from damage in accidents or sudden breakdowns after regular wear and tear. That is why auto insurance is also necessary.
Business Insurance
Your commercial space is also extremely important for you. It is important to protect you from the losses caused due to natural disasters, fire accidents, and criminal attacks. Your expensive furniture, infrastructure, and machines can be stolen or damaged too, for which a compensation in terms of commercial insurance is necessary.
So, if you are interested in our policies, quickly contact us now.